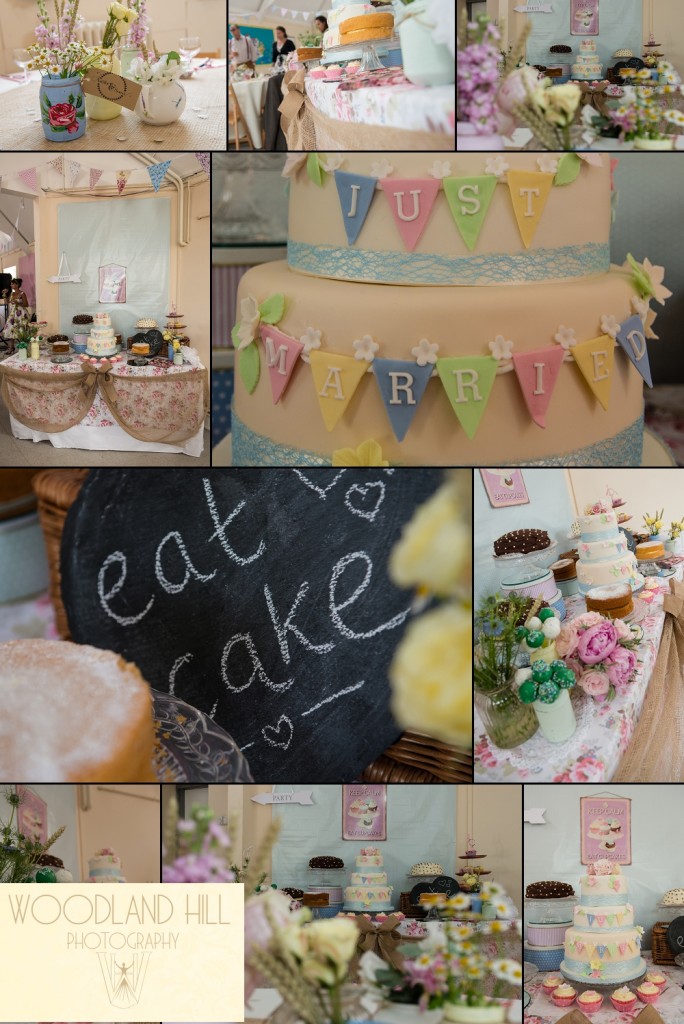 Today the La Maison kitchen is going to whizz you back to a bygone era as this is a cake I designed for Katie and Tim for their amazing 1950's country wedding in Ardingly West Sussex.
When I first met Katie I knew that I wanted to design a cake for her wedding, the ideas she had really started me thinking on what would look good on their wedding day. Well lucky for me Katie had the same idea so we had a very happy afternoon sampling cake and talking all things country vintage.
Here at La Maison I pride myself on being a designer rather than any old cake maker churning out the same thing week after week. It is why I will not take on more than one wedding commission per week and I am very strict on my baking times. I want my discerning couples to have the freshest, moist and most delectable cake on their day rather than some dried up old husk that has been made way too early!
The baking of Katie and Tim's cake was started on the Thursday for their Saturday wedding. Katie was not keen on fruit cake, she wanted flavours that matched the essence of their day so chose triple layer cakes of sponge, strawberry conserve and a fluffy Madagascan vanilla buttercream. The top tier was a triple layer zesty lemon sponge with a fluffy lemon curd buttercream.
I spent a lot of time researching the flowers and colour theme of every wedding commission I undertake as I want my cakes to blend seamlessly with the décor of the venue. Once the mood board has been set I can then start to make all the intricate embellishments that will adorn my little beauties. Decorations have to be made in advance for several reasons; firstly they are time consuming to make and the delicate little embellishments do need to set before the design comes to life on the cake.
There are several stages to achieve before even fondant icing a cake; it really isn't simply a matter of baking and then whacking a bit of icing on top and don't even get me started on cake designing in this humidity!!! The last stage is to design the outer layer of the cake with all the lovely embellishments I made earlier. For Katie's cake we had a rose and bunting theme along with delicate little country flowers cascading down the side of the cake.
On the day itself I transport the cake in sections and put it together at the venue. I always bring my cake kit with me just in case of any hiccups during transportation too. Katie wanted an array of homemade cakes with my cake as the centrepiece to this table. So I set up my cake first and then designed the whole table around it. I was so pleased with the finished result and everything was just perfect.
The 'A' team were back in action with Claire at Woodland Hill Photography as the photographer. Emma Tindley our very own designer with a bespoke dress too, so it was great to be with the 'gals' on this very special day.
Enjoy the images and I will be back soon with another bespoke design at Buxted Park Hotel.