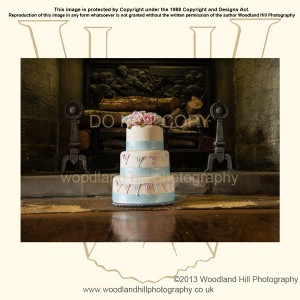 Well what an amazing few weeks we have had here at La Maison des Petits Gateaux.
We were lucky to be invited to a fabulous bridal shoot at Wakehurst Place in Ardingly West Sussex for East Grinstead designer Emma Tindley at www.emmatindley.co.uk  and her 2014 Designer Bridal Gown Collection which was absolutely stunning!
The photography was by the fantastic and award winning photographer Claire Hill of www.woodlandhillphotography.co.uk East Grinstead on location at the beautiful Wakehurst Place in Ardingly which is a truly fabulous wedding venue.
The weather was absolutely beautiful and the colours of the flowers and foliage at Wakehurst Place in West Sussex were stunning.
The cake's were photographed inside the baronial style hall with gorgeous polished old oak and the most amazing fireplace!
I took a large 3 tier vintage style wedding cake which had handmade sugar paste bunting depicting the words 'Just Married' which linked in with the handcrafted sugar rose bouquet covering the top layer in beautiful English country garden colours.
Each tier was a different sponge and filling and was just delicious!
The wedding cake bottom tier was a zesty lemon 3 layer sponge with organic lemon curd buttercream under vanilla fondant.
The middle tier was a rich organic chocolate mud cake with chocolate buttercream and ganache layers also under a light vanilla fondant and the top tier was an absolutely delicious moist passion fruit light sponge with fresh passion fruit buttercream, absolutely de-li-cious!!!!!!!
A pale blue lacey ribbon adorned each tier and the pretty summer colour bunting was handcrafted in sugarpaste.
On the top cake tier were handmade roses in many colours and shades as in pale pink, cream, lilac, white and tiny green leaves to set off the stunning display.
A truly fabulous day was had and if you look on the other 2 websites above you will see what a stunning day we had.
Much love Mands xx